Condo & HOA Communities: Roof Replacement Specialists
Contact us for a Roof Inspection and Analysis for the 40-Year Certification Assessment
Commercial Roof Replacement Specialists, Roofing Restoration and Roof Repair for Condos, HOA's and Communities in Fort Lauderdale, Plantation, Tamarac, Miramar, Lauderhill, Sunrise, and all of South Florida
The insurance industry response to increased storm-related roof claims is having a major impact on Florida condominium owners. Insurers are inspecting multi-family building roofs and requiring replacement or major repairs before policies are renewed. We have seen this with roofs that are just 18-20 years old, or even newer in the case of damage to the roof. Insurance premiums can be significantly increased while the association is getting financing, bids, and permits, which can take months.
Choosing the right roofing specialists for your condo, HOA, or community can make all the difference in protecting your investment and ensuring the safety and comfort of residents.
If You are a Board Member or Property Manager
- You Need to Know!
Condominium & HOA boards have the responsibility to ensure their buildings are properly maintained and insured, and that financial reserves are built for major system replacements, such as the roof.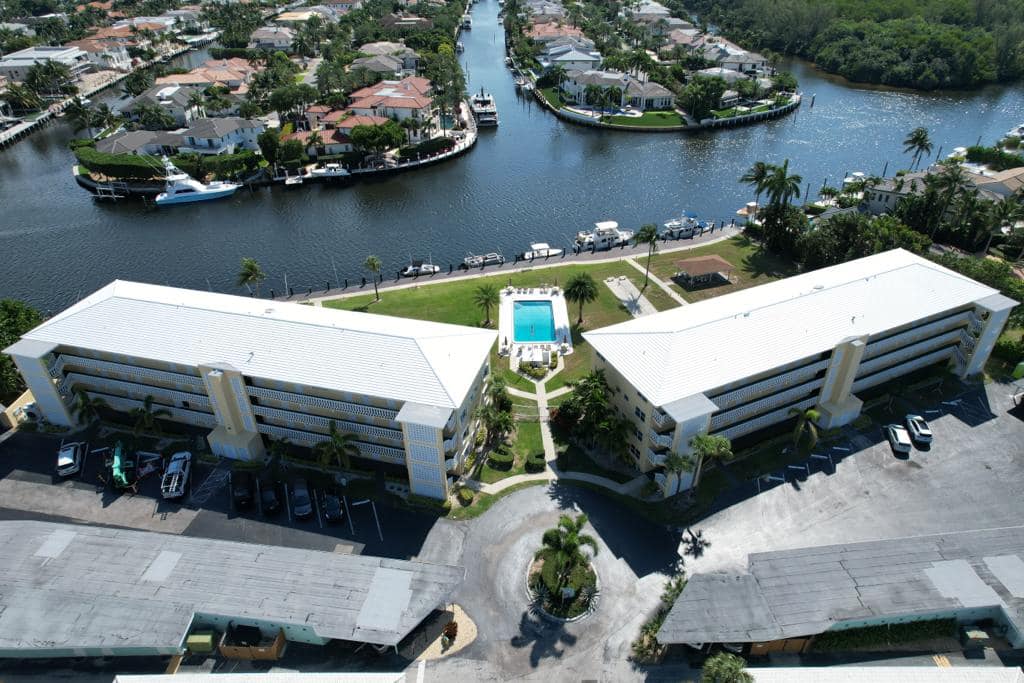 Owners that have an annual maintenance log documenting the pre-storm condition of their roofs have a much easier time in the claim process than those without inspection and maintenance records. Property managers and association boards should have a trained person inspect the roof annually, and especially following a hurricane, hailstorm, or strong thunderstorm.
Insurance companies train adjusters to learn how to determine if strong winds or hail have previously damaged a roof. Failure to have an expert inspect your roof after a storm can lead to undetected damage that can cause damage in the future, which may not be covered.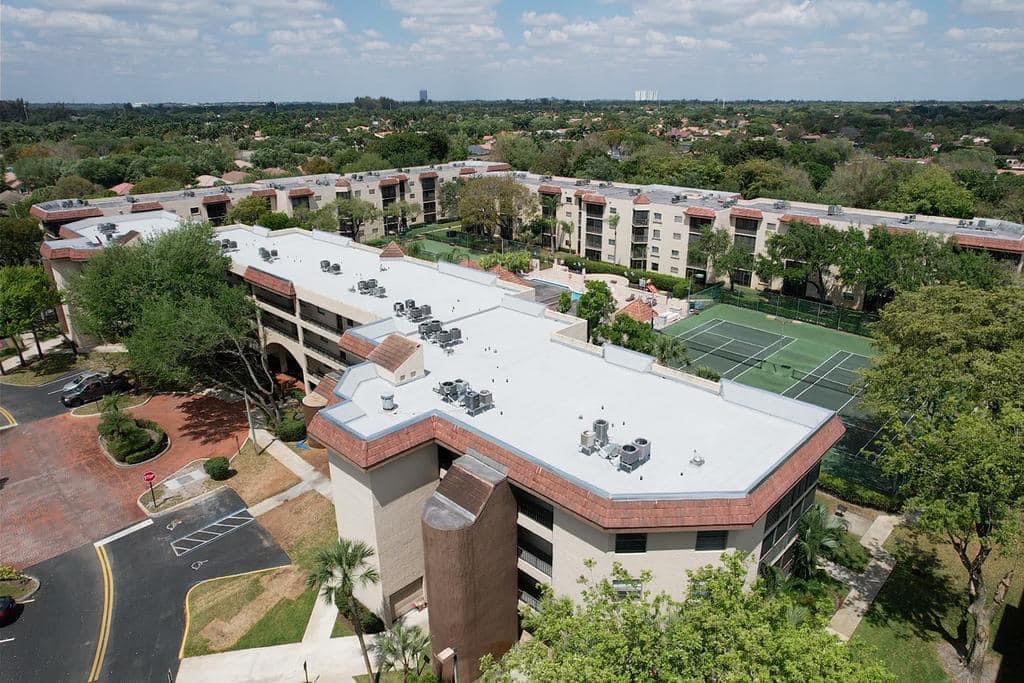 We have seen many roofs that suffered worse damage than necessary due to conditions that could have, and should have, been remedied before a storm.
Check and take care of this before any storm:
How We Work with Condo Associations:
It is important to know the steps involved while working with a trusted roofing company.
Insurance in Florida - Learn the pitfalls
HOA master insurance policies cover communal structures, including the structural walls, roof, and floors of each condo unit. Everything inside the unit walls is up to the individual owner's insurance. If a storm or other natural disaster damages the roof or siding, the condo association's insurance policy will likely cover the cost of repairs. The association deductible is applicable in case of severe damage. At this point, the association deductible is spread between the tenants.
Florida law requires that:
Florida Condo Insurance Requirements
Florida law states that a condo association should "use its best efforts" to maintain a master insurance policy "to protect the association, the association property, the common elements, and the condominium property."
It is also required that the condo association evaluate its replacement cost every 36 months, and the master insurance policy should cover this replacement cost. 
Experienced Roofing Specialists
When it comes to roofing for condos, HOA's and communities, it's important to seek out specialists who have experience working with these types of residential structures. CRI Roofing (Commercial Roofing Industries) provides a wide range of services, from roof inspections and repairs to complete roof replacement.
We have the knowledge and expertise to work efficiently and safely around common areas, common walls, and other obstacles that may be present in these types of properties. We take great care not to unduly disrupt the residents and the parking arrangements and take pride in the positive feedback these efforts generate from property managers and residents. 
Some of the key services that we offer include: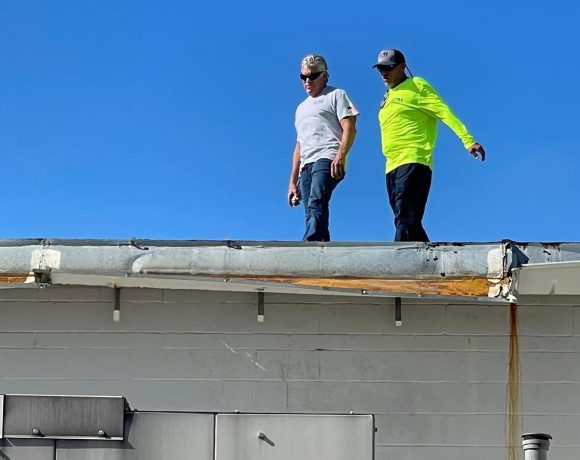 Roof Inspections
A key aspect of maintaining the integrity of your roof is through thorough inspections.
Periodic inspections will identify and pinpoint any potential problems or damage that may exist, before they become more serious. These inspections typically encompass an assessment of the roof's overall condition, an examination of critical areas such as flashings and seams, as well as an analysis of other elements such as drainage systems, ventilation, and insulation. Weaknesses are addressed and remedial actions are documented. This creates an insurance record of the good condition of your roof in the event of future storm-related damage.
Ultimately, a proactive and diligent approach towards inspecting and maintaining your roof is crucial to protecting the overall integrity of the building and its occupants.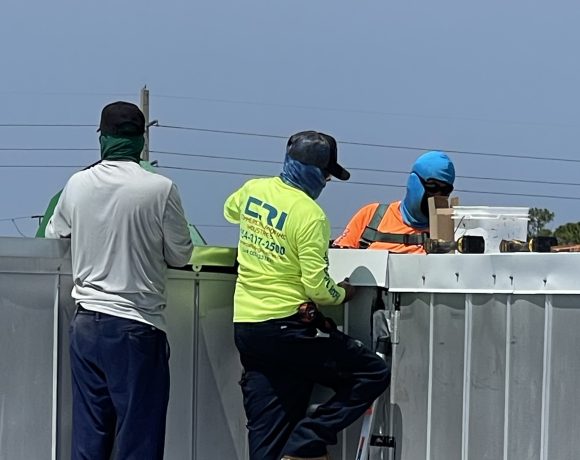 Roof Repairs
CRI has a dedicated repair team that quickly responds to all types of repair requirements.
From emergency storm response, to stopping that persistent leak no one can seem to figure out, to designing a larger repair that may extend a roof's life for years - CRI will find and stop your leaks.
Many boards and property managers are pleasantly surprised to find that a relatively modest investment in timely repairs can forestall a much larger expenditure for years. We are equipped to quickly diagnose the root cause of the problem, carefully review the available options, and implement the most effective and efficient repair technique. As roofing experts, we can answer all your questions about repair options.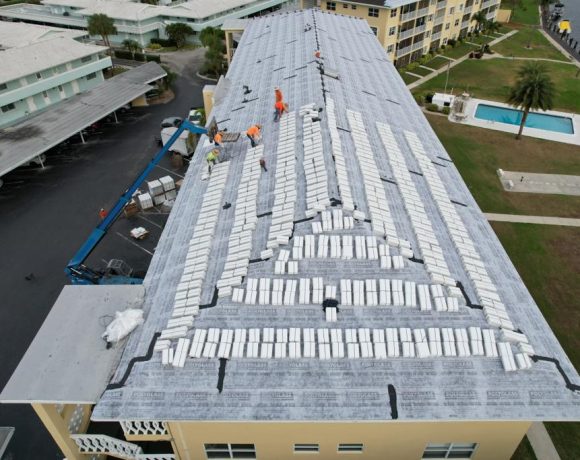 Roof Replacement and Installation
When the time arrives for you to consider having your roofing replaced, it is important to connect with a reputable, licensed, insured and experienced roofing specialist who can provide you with guidance through the entire process.
CRI's owners and project managers are experienced professionals who can offer valuable advice on selecting the best materials and methods that will meet the unique needs of your building and budget. This will ensure that your roofing project is done correctly, and you will enjoy a comfortable and safe experience with a new roof that provides effective protection against the elements.
CRI Roofing prides itself on delivering the best customer service and quality workmanship to ensure complete satisfaction with their service. Don't hesitate to make that important call to CRI Roofing at 954-317-2500 and get started on your roofing replacement project today!
Commercial Roofers Who Specialize in Condo Projects
CRI is a commercial roofing contractor with a proven track record of successfully completing condo projects on time, within budget, and to the highest standards. We have the team and the tools to handle any roofing challenge while protecting the residences and common areas.

We take great care not to unduly disrupt the residents and the parking arrangements and take pride in the positive feedback these efforts generate from property managers and residents.

By working with us at CRI, specialists in condo projects, property owners can rest assured that their investment is protected and their roofing needs are fully met.
Contact us for a Roof Inspection and Analysis for the 40-Year Certification Assessment
What Sets Us Apart From Our Competitors?

Reputable Company
Our years of experience have solidified our reputation for providing exceptional service and consistently delivering impressive work that has been appreciated and acknowledged by numerous clients. We are big enough to handle large jobs, but small enough to know your project.

The Right Team
When it comes to roofing, having the right equipment and material is essential, but the team makes all the difference. Our management, field supervision, and experienced technicians ensure we are ready to tackle any roofing project with utmost confidence.

Customer Care
We take a personal interest and professional pride in every job, no matter the size or location. To deliver exceptional results, we get to know you and your requirements, from budget to timeline to the final touches, and then each person on our team commits to meet & exceed those expectations.