Get A Free Consultation and Estimate
Commercial Roof Repair In Plantation, Lauderhill, Sunrise, Miramar, Fort Lauderdale, Tamarac, FL, and Surrounding Areas
Ensuring the safety and durability of your business and property, commercial roofing repair and maintenance is an essential aspect of your building's construction. To prolong its lifespan, regular maintenance and repairs are crucial. Any damages or leaks should be promptly addressed by calling professional contractors specializing in commercial roofing repairs. Our expertise guarantees quick identification and resolution of problems before they escalate into more significant issues. Don't compromise on the safety of your business – trust CRI Roofing to take care of your commercial roofing needs.
How the roof on your commercial property looks and functions is important. Leaks, water damage, and similar roofing problems can disrupt normal business operations. CRI Roofing provides expert roof repair in Fort Lauderdale, Plantation, Tamarac, Miramar, Lauderhill, Sunrise, and all of South Florida. We provide fast and efficient solutions to commercial roof damage.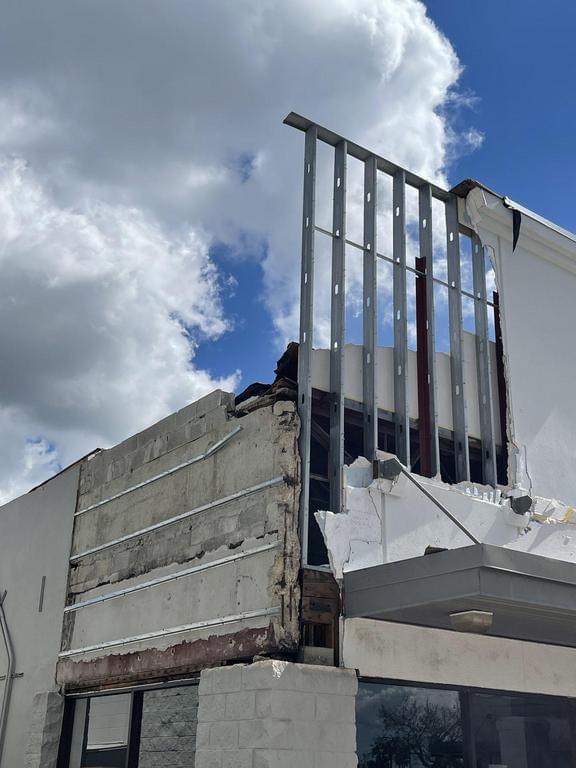 Keep your business running smoothly and without interruption.
You can rely on Commercial Roofing Industries roof repair services to keep your commercial roof in good condition. For more information about commercial roof repair or to obtain a free estimate, contact Commercial Roofing Industries today!
Commercial flat roofs are built to last. However, these roofing systems can still develop problems over time if not properly maintained. When issues arise, roof repair services allow businesses to continue running smoothly without costly interruptions. Roof repair is a far less expensive option than roof replacement, but only under the right conditions. For roof repair to be practical, the roof membrane should be in good shape. As flat roofs differ from pitched roofs, roof coatings are often used to create a protective barrier.
Commercial roofs are an essential part of any business infrastructure. They provide protection against the elements and keep employees, customers, and inventory safe. However, over time, commercial roofs deteriorate due to exposure to harsh weather conditions or other environmental factors. When this occurs, it is important to consider roof repair analysis and services from CRI Roofing.
Because roof repair is a crucial step in maintaining the longevity of your commercial roof we work to identify and address damage before it develops into more severe problems that can lead to more costly repairs or even replacement. Common types of commercial roof damage include leaks, punctures, cracks or blisters on the surface. Repairing these issues promptly will prevent water infiltration into your building's interior which can cause structural damage.
When considering commercial roof repair services, it is important to work with experienced professionals, such as CRI Roofing, who have the necessary skills and equipment to handle all types of roofing systems.
GET A FREE CONSULTATION AND ESTIMATE
What Sets Us Apart From Our Competitors?

Reputable Company
Our years of experience have solidified our reputation for providing exceptional service and consistently delivering impressive work that has been appreciated and acknowledged by numerous clients. We are big enough to handle large jobs, but small enough to know your project.

The Right Team
When it comes to roofing, having the right equipment and material is essential, but the team makes all the difference. Our management, field supervision, and experienced technicians ensure we are ready to tackle any roofing project with utmost confidence.

Customer Care
We take a personal interest and professional pride in every job, no matter the size or location. To deliver exceptional results, we get to know you and your requirements, from budget to timeline to the final touches, and then each person on our team commits to meet & exceed those expectations.