5 qualities of residential roofing contractors
When evaluating residential roofing contractors, it's important to consider several key qualities to ensure you choose a reputable and capable professional. Commercial Roofing Industries provides residential roofing contractors in and around Fort Lauderdale, Lauderhill, Miramar, Plantation, FL, Sunrise, FL, Tamarac.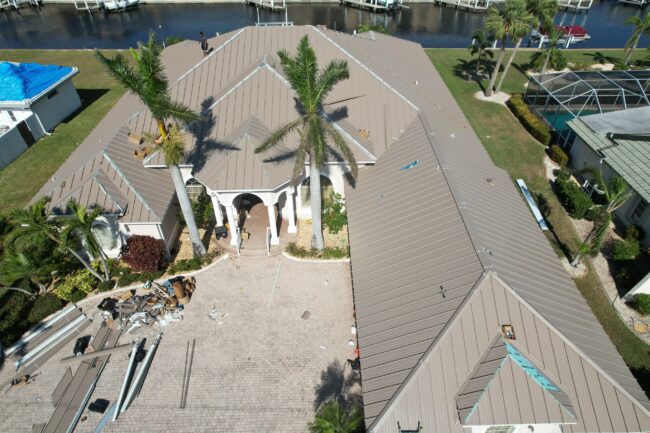 Here are five qualities to look for in a residential roofing contractor:
Licensing and Insurance:
Ensure that the contractor is licensed to operate in your state and that they carry the necessary insurance, including liability and workers' compensation coverage. This provides protection for you and the workers in case of accidents or damages during the project.
2. Experience and Reputation:
Look for contractors with a proven track record of quality work in your area. Check for online reviews, ask for references, and inquire about their experience with similar roofing projects. An established and reputable contractor is more likely to deliver quality results.
3. Quality Materials and Workmanship:
A good roofing contractor should use high-quality roofing materials from reputable manufacturers. They should also have a skilled and experienced team capable of delivering exceptional workmanship. Ask about the types of materials they use and the warranties they offer.
4. Communication and Professionalism:
Effective communication is crucial in any construction project. A reliable contractor should be responsive to your inquiries, provide clear and detailed proposals, and keep you informed throughout the project. Professionalism, including punctuality, a well-organized approach, and a commitment to meeting deadlines, is also essential.
5. Written Contracts and Estimates:
A reputable contractor should provide a written contract that outlines all the project details, including the scope of work, materials, costs, payment schedule, and project timeline. Avoid contractors who work solely on verbal agreements. A clear, written contract helps prevent misunderstandings and disputes.
Remember that each roofing project is unique, so it's important to tailor your selection process to your specific needs and preferences. Additionally, obtaining multiple quotes and comparing them can help you make an informed decision when choosing a residential roofing contractor. Please call us without any hesitation.